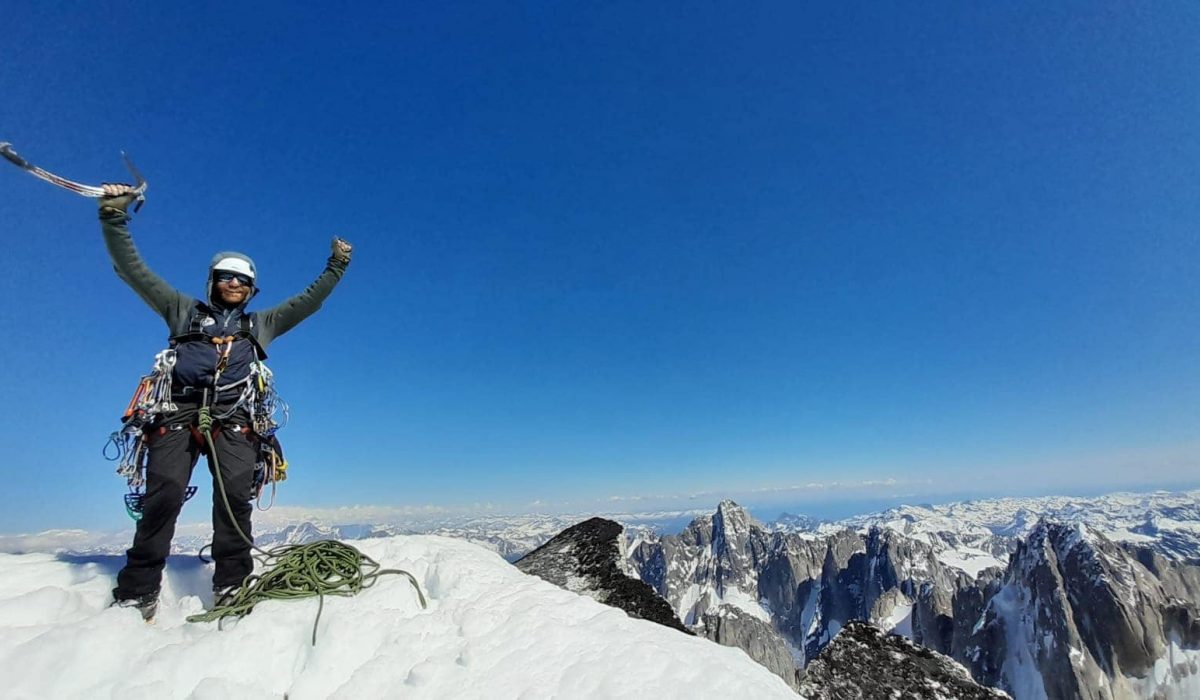 Mike and Mark have dubbed their new line 'Thunderstruck' and offered a grade of VI A3+/A4 6c. The route, which the pair summitted on the 8th June, comprises 33 pitches, covering over 1,200m of climbing.
Mike had previously attempted to climb Kichatna Spire in 2000, but had been forced to back off due to loose rock. Arriving at the wall this year, the team found the section of loose rock now more helpfully located on the glacier below the wall!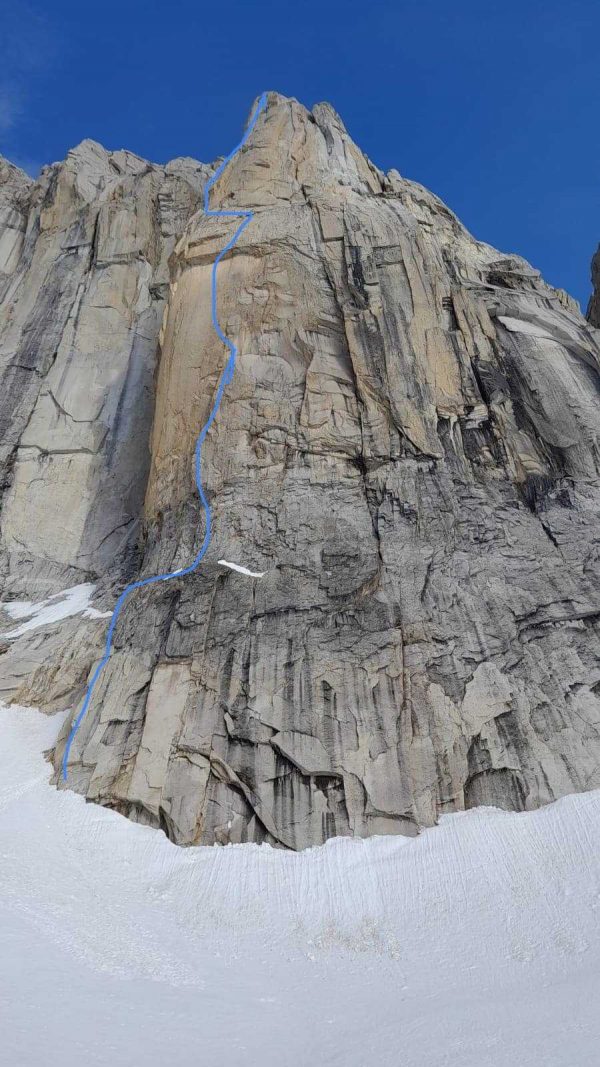 Mike had this to say about the route:
"The climb followed a fantastic corner crack up the pillar on the right side of the face. The 2nd pitch took 2 days to climb through some blank and loosish rock over a huge roof to reach the corner. Once in the corner/crack it led pretty much direct up the left side of the orange pillar that led to alpine mixed rock and snow climbing to the summit ridge.
The pureness of the top half was pretty special. The climbing was over 12 long consecutive days of effort. Most of the climbing was challenging aid/French free in a mix of freezing and warm conditions. The weather was stella the whole period except for a thunderstorm one day which was quite spooky... I lost 3.5kg in weight over the climb to show the great effort we put in! It was a truly incredible summit which has only be climbed a few times over the years."
The area has seen a flurry of activity this season thanks to a good weather window, with previous MEF grant recipient Graham Zimmerman also establishing a new route on the spire.
The expedition was supported with funds from the MEF. To find out if your expedition could qualify for MEF funding, visit our Information Centre.